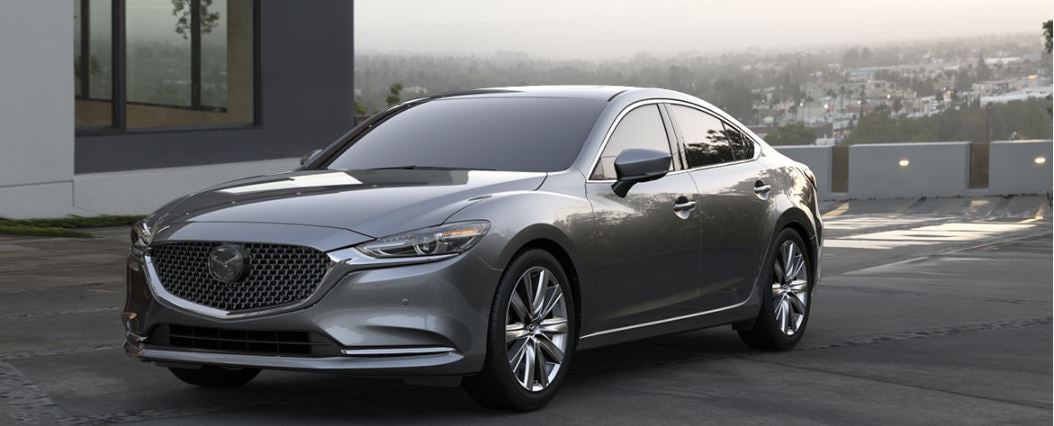 Mazda introduced the Mazda 6 midsize sedan way back in 2002, and it immediately caught attention as an elegant, stylish entry in a crowded field. Now in its fourth generation, the Mazda 6 has matured into a high-tech marvel of a sedan, with road manners and amenities that you'll love on the highway along with breathtaking performance and handling. Let's see how the Mazda 6 stacks up against competitors:
Power and Performance
The 2.5 liter four-cylinder in the Mazda 6 puts out a stout 187 horsepower and 186 lb-ft of torque, which launches the sedan up to 60 mph in 7.2 seconds. That's compared to 174 horsepower and 175 lb-ft of torque for the Ford Fusion, with a 0-60 time of 7.4 seconds. There's also the Honda Accord, with a 1.5 liter 4-cylinder that manages 192 horsepower and 192 ft-lb of torque, with a 0-60 time of 7.3 seconds. The Kia Optima is another strong contender, with a 2.4 liter 4-cylinder that generates 185 horsepower and 175 lb-ft of torque, with a 0-60 time of 7.5 seconds. All in all, the Mazda 6 looks pretty good against the competition when it comes to power and performance numbers.
Fuel Economy
The EPA rates the Mazda 6 at 24 mpg city/33 mpg highway, compared to 25 mpg city/36 mpg highway for the Kia Optima. The Honda Accord weighs in at 30 mpg city/38 mpg highway, and the Ford Fusion is rated at 21 mpg city/32 mpg highway. Tough competition indeed when it comes to fuel economy -- now let's consider:
Safety and Features
The Mazda 6 really shines when it comes to safety, features and amenities. Even the base Sport model comes standard with rear cross traffic alert, forward collision warning, automatic emergency braking, pedestrian detection, blind spot monitoring, lane keeping assistance, lane departure warning, automatic high beams and adaptive cruise control.  As for infotainment, there's an 8-inch touchscreen with smartphone integration via Aha(™), Pandora(r) and Stitcher, with a six-speaker stereo, HD radio and Bluetooth. You can upgrade to a phenomenal 11-speaker Bose stereo with navigation, satellite radio, two extra USB ports and Apple CarPlay/Android Auto.
With an upscale interior, great power and fuel economy and thrilling handling, the Mazda 6 is a real gem of a midsize sedan. Swing by Wilkins Mazda, a Chicago-area dealer, and set up a test drive!